The Barnacle X
The X offers 4-in-1 universal mounting, up to 12 hours of battery life, and 8GB of internal storage for up to 2,000 songs, giving you the freedom to experience crystal-clear audio any time, any place – even when your smart phone stays at home.
Colors For 
Every Vibe
The Barnacle X is equipped with RGB Smart Lighting technology that allows you to set the vibe for any moment.


Choose from 5 different light patterns to match your vibe:solid white, tempo rotations, rhythm-based brightness, rotating color ring, and breathing lights. 
Multiply the Music with Party Pairing.
Connect up to 150+ speakers with multi-speaker pairing for the ultimate surround sound experience. No app or wifi needed.
100% Waterproof & Floatable
Speaqua's Water Play Technology offers the ability to continuously listen to your music without ever disconnecting, in or out of water.
Listen to your music anywhere, with or without your phone.
4-in-1
Mounting System
With tool-free mounting capabilities and a GoPro® mount included, this speaker was created to keep up with your fast-paced lifestyle.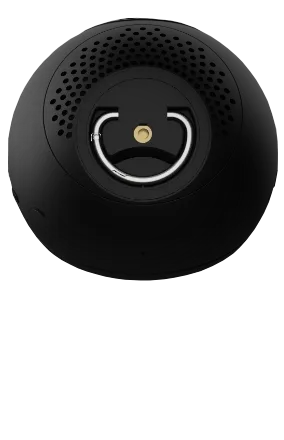 1/4-20" Universal Thread
Designed to mount to any action camera mount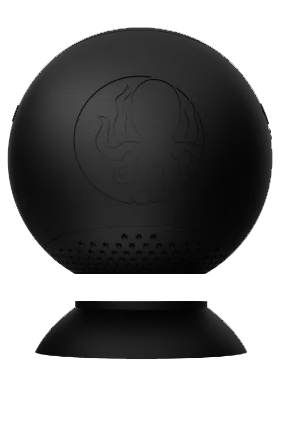 Removable Suction Cup
Industrial strength and designed to stick to any smooth & clean surface. Recommended for paddle boards, windshields and shower tiles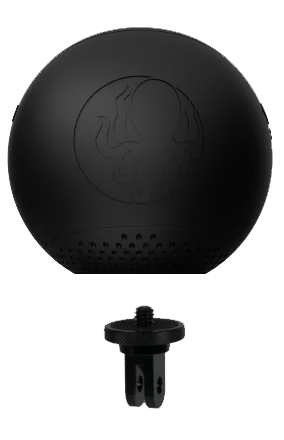 GoPro® Mount Adapter
Accessory included in packaging. Works with all pre-existing GoPro® mounts. Recommended for all sports mounts, bike and board mounts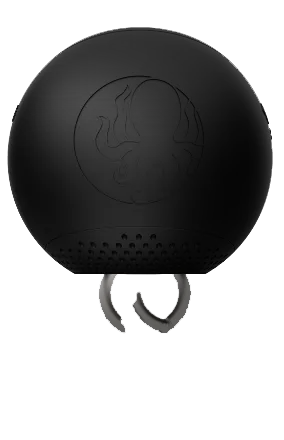 Built-in Carabiner Clip
Designed for on-the-go travel. Recommended for backpacks, tents and belt loops


Powerful Audio — Ultra deep bass performance plays loud & clear outdoors

100% Waterproof (IP68)
Stores 2,000 Songs

RGB Smart Lighting

Party Pairing
---
Bluetooth®

Shock Proof

12 Hr Battery

Removable Suction

Dual EQ Enhanced Audio

Dust/Sand Proof

4-in-1 Mounting System

Floatable